Current location

: Home »Series of Granite Blade
Allround King Series

ITEM
DIA.MM
PICTURE
TYPE
SPEC.MM
HOLES/SLOT
SERIES
CODE
1


φ350

14''

Silent

(34*3.4*15)

*(2.4*30T*60)

None Hole
U Slot

Allround
King

2


φ400

16''

Normal
Silent

(40*3.6/3.8*20)

*(2.8*28T*50*)

None Hole
U Slot

Allround
King

3


φ400

16''

Silent

(40*3.9*15)

*(2.8*32T*60)

None Hole
U Slot

Allround
King

4


φ450

18''

Normal
Silent

(27*4.4*15)

*(3.0*45T*90/60)

None Hole
U Slot

Allround
King

5


φ500

20''

Normal

(27*4.4*15)

*(3.0*48T*90/60)

None Hole
U Slot

Allround
King

6


φ600

24''

Normal

(27*4.8*15)

*(3.6*60T*90/60)

None Hole
U Slot

Allround
King

On the way,we can see some of the beautiful buildings everywhere.But do you know that many of them are made of the granite stones?The unique physical characteristics of granite and its beautiful patterns make it a good material for architecture, known as the "king of rocks".Due to high hardness and good wear resistance,Granite plays an important role in urban construction.Thus,the quality of granite cutting blade can be said to directly affect the processing of granite stones,and even the progress of construction projects.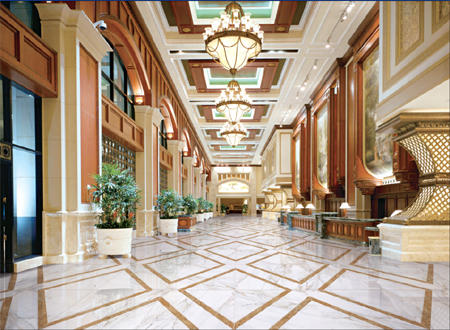 However,in order to reduce the cost of product,many manufacturers choose to reduce the content of diamonds,resulting in poor quality granite saw blade.Obviously,it's impossible that they can provide satisfactory sharpness to customers.Due to lack of sharpness,the blade's not only easy to turn deformed but also to produce sparks.When cutting hard granite, there will produce rough edges and serious chipping.Under this circumstance,customers will not buy these products again.Even if the cutting go well, some processing lines may be left behind as well.This bad effect have a large impact on the performance of granite stones.So which kind of diamond saw blade is best for cutting granites and give you high performance? Hubei YINTIAN Diamond Tools can answer this question very well.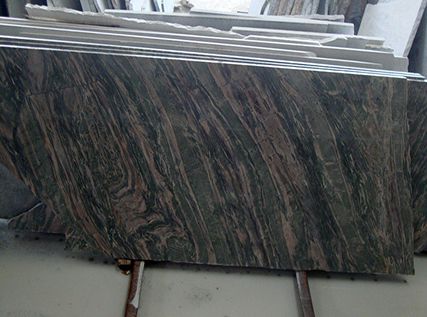 After nearly 20 years of
continuous
research and improvement,Hubei YINTIAN has developed a granite blade called Allround King,which is a top blade perfectly to cut any granites & jade plate ,
especially
for superhard one.Allround King just like its name,is so versatile and wide-ranged of cutting.It's suitable for cutting more than 95% various conventional granite plates.And the yield is up to 99%,cutting effect is so perfect ,comprehensively solve the stone cutting problems.It can meet the cutting needs of different kinds of granite.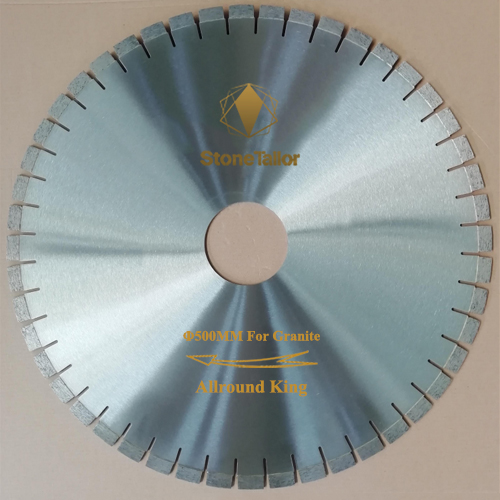 Except for versatility, Allround King Granite blade also is designed for unusual granites with super-high hardness,particular brittleness or special abrasiveness.It's ideal used for cutting,shaping,chamfering and trimming some kinds of ultra-hard granite and slabs,for instance,Tan Brown,Palm red granite,
Imperial
Red etc.These granite stone products will be smooth and shiny,bright and no marks after cutting.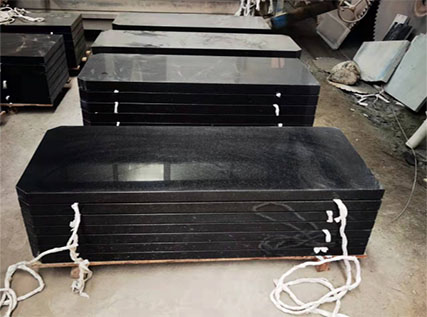 P
recious and rare granite species with high hardness, brittleness, and uneven texture that are difficult to process,such as colorful brown diamonds and African Persa etc.But for Allround king,this is not a problem.Thanks to high efficiency and
fast
feeding speed,Allround
K
ing can provide a smooth,shiny and excellent cutting outcomes.Our diamond granite blade can meet your high-precision cutting requirement on high-grade precious stones.
A
llround king has another advantage of super sharpness. The cutting line is straight neat,smooth and vertical without collapse,chipping and burrs.For ultra hard and conventional granite plate ,there are no phenomenon of chips,marks and scars
,
which fully shows its high performance.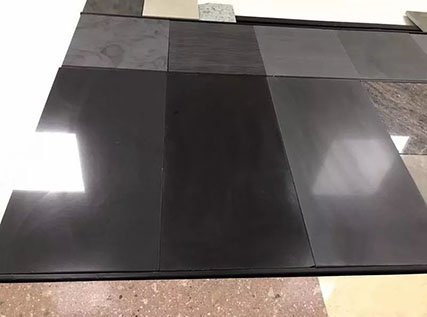 A
t the same time, YINTIAN granite cutting saw blade cut very fast, saving you cost,time and energy.A good balance is achieved between sharpness and wear resistance ,which reduces equipment loss, and greatly improves the efficiency of manual work.All of these make Allround king more outstanding than general blade
s
.
O
ne of our dealers praised Allround King Diamond Saw Blade as his good tool
for his job
!He said the main stone in his factory is granite, which contains a lot of sand and quartz and is difficult to process.Because sand and quartz stones are very hard, which requires super sharp and high quality cutting blade to cut,otherwise it's easy to cause breaking and chipping. Some ordinary quality saw blades do not meet their requirements, and have some problems of collapse and short working time. After choosing YINTIAN's Saw Blade Allround King products, the processing speed has been improved, the consumption has been reduced, the production has been guaranteed and the trust of customers has been obtained. He said"I believe we will have a good relationship in the future".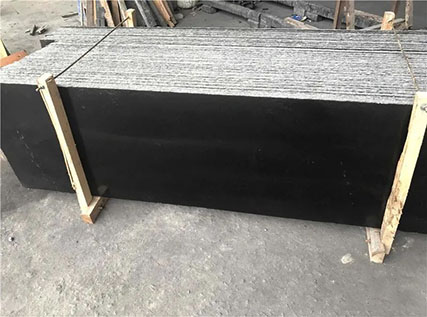 With years of manufacturing, production and sales experience, Hubei Yintian ensures the core of quality. We firmly believe that high quality and high efficiency are our constant pursuit! It is our forever goal to produce high quality, high brand and efficient stone processing products for you.

Allround Guy Series

ITEM
DIA.MM
PICTURE
TYPE
SPEC.MM
HOLES/SLOT
SERIES
CODE
1


φ300

12"

Normal
Silent

(40*3.2*15)
*(2.4*21T*50)

None Hole
U Slot

Allround
Guy

2


φ350
14''

Normal
Silent

(40*3.3*15)

*(2.4*24T*50)

None Hole
U Slot

Allround
Guy

3


φ400
16''

Normal
Silent

(40*3.6*15)

*(2.8*28T*50)

None Hole
U Slot

Allround
Guy

4


φ450
18''

Normal
Silent

(40*4.2*12)

*(3.0*32T*50)

None Hole
U Slot

Allround
Guy

5


φ450
18''

Normal
Silent

(40*4.2*15)

*(3.0*32T*50)

4 Holes
U Slot

Allround
Guy

6


φ500
20''

Normal
Silent

(40*4.2*15)

*(3.0*36T*50)

None Hole
U Slot

Allround
Guy

7


φ550

22''

Normal
Silent

(40*4.3*12)

*(3.2*38T*50)

None Hole
K Slot

Allround

Guy

8


φ600

24''

Normal
Silent

(40*4.8*15)

*(3.6*42T*50)

None Hole
U Slot

Allround
Guy

9


φ650

26''

Normal
Silent

(40*4.8*12)

*(3.6*40T*50)

2 Holes
U Slot

Allround
Guy

10


φ700

28''

Normal
Silent

(40*5.5*15)

*(4.0*40T*50)

4 Holes
U Slot

Allround
Guy

11


φ750

30''

Normal
Silent

(40*5.5*12)

*(4.0*46T*50)

None Hole
U Slot

Allround
Guy

12


φ800

32''

Normal
Silent

(40*6.0*12)

*(4.5*46T*50)

4 Holes
U Slot

Allround
Guy

13


φ250

10"

Normal
Silent

(40*3.2*12)
*(2.2*17T*50)

None Hole
K Slot

Allround
Guy

14

φ250

10"

Normal
Silent

(40*3.2*15.2)

*(2.2*17T*50)

None Hole
K Slot

Allround
Guy

15


φ300

12''

Normal
Silent

(40*3.3*12)

*(2.4*21T*50)

None Hole
K Slot

Allround
Guy

02

16


φ350

14''

Normal
Silent

(40*3.3*12)

*(2.4*24T*50)

4 Holes
K Slot

Allround
Guy

02

17


φ350

14''

Normal
Silent

(27*3.3*15/14)

*(2.4*34T*50)

None Hole
K Slot

Allround
Guy

02

18


φ400

16''


Normal
Silent

(40*3.7*12)

*(2.8*28T*50)

4 Holes
K Slot

Allround
Guy

02

19


φ450

18''


Normal
Silent

(40*4.3*12)

*(3.0*32T*50)

4 Holes
K Slot

Allround
Guy

02

20


φ500

20''

Normal
Silent

(40*4.3*12)

*(3.0*36T*50)

4 Holes
K Slot

Allround
Guy

02

21


φ550

22''

Normal
Silent

(40*4.3*12)

*(3.6*38T*50)

4 Holes
K Slot

Allround
Guy

02

22


φ600

24''

Normal
Silent

(40*4.8*12)

*(3.6*42T*50)

4 Holes
K Slot

Allround
Guy

02

23


φ600

24''

Normal
Silent

(24*4.8*15/14)

*(3.6*58T*60)

4 Holes
K Slot

Allround
Guy

02

24


φ650

26''

Normal
Silent

(40*5.5*12)

*(4.0*40T*50)

2 Holes
U Slot

Allround
Guy

02

25


φ350

14''

Silent

(40*3.3*15)

*(2.4*24T*60)

None Hole
U Slot

Allround
Guy

26


φ400

16''

Silent

(40*3.6*15)

*(2.8*28T*60)

None Hole
U Slot

Allround
Guy

27


φ450

18''

Normal
Silent

(40*4.3*15)

*(3.0*32T*90/60)

None Hole
U Slot

Allround
Guy

28


φ350

14''

Normal
Silent

(40*3.3*15)

*(2.4*24T*50)

None Hole
U Slot

Allround
Guy

29


φ400

16''

Normal
Silent

(40*3.6*15)

*(2.8*28T*50)

None Hole
U Slot

Allround
Guy

30


φ600

24''

Normal
Silent

(40*4.8*15)

*(3.6*36T*50)

None Hole
U Slot

Allround
Guy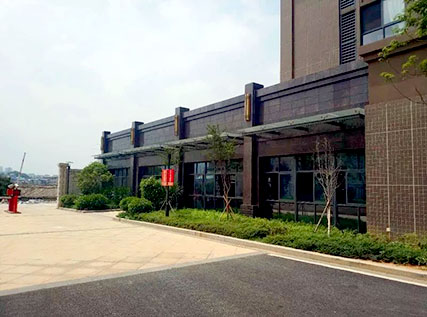 Granite is rock solid and quite stable, hard and not easy to decay! From thousands of years of ancient Egyptian pyramids to ancient Indian temples,and then to the Colosseum in ancient Rome, it has always stood and still shines! In the long river of history, it lasts for a long time and remains meaningful!Granite has been widely used in the construction industry at home and abroad because of its superior properties and rich resources.Because of certain hardness and wear resistance, it is more difficult to process than other stones. In this case, the saw blades for processing granite shows their importance.
In order to save the cost,lots of users prefer to buy ordinary quality blades,it turns out that some of them can't be used for a long time and become useless.In terms of this ordinary granite saw blades,they have a typical sign during working that they can cut sharply at the beginning but hard to last when halfway.So it's hard to bring out satisfactory and efficient results finally.Limited by production equipment and backward technology,parts of them have different flaws.With the problems of dropping segments,they have to be replaced many times in one working hour, resulting in low processing efficiency.However the granite blade is consumables not a disposable product.In a long run,it will waste your money and time a lot.Under this circumstance,you not only can not achieve the purpose for processing, but also will cause a substantial consumption for equippments.So,the good balance between sharpness and wear-resistance is really important for cutting blade.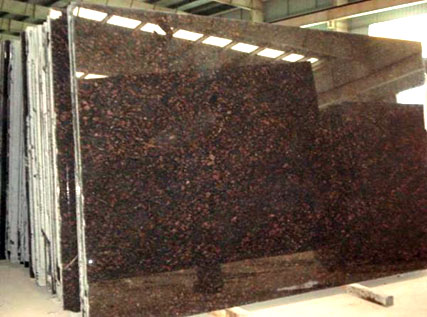 Generally speaking,and the sharpness and wear resistance are often inversely,when it's sharper,its working lifespan will be shorter.Therefore,lots of stone enterprises show their great desire for well-balanced granite saw blade.In response to user needs,Hubei YINTIAN has developed the blade for cutting granite Allround Guy.Its exclusive formula combines sharpness and wear resistance at the same time so that they have a good balance in one diamond blade,which has sawning effects of stable cutting speed,high precision,and sharpness performance.The Granite slabs will have a flat and smooth cutting surface and high cutting area after cutting.The Allround Guy cutting blade also effectively solved the problems of breaking,chipping,burrs so that customers don't have to worry about the quality.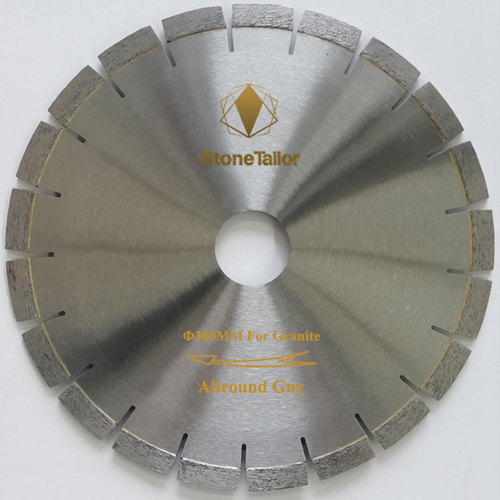 Is it okay to cut various granite species?Lots of customers have asked the question like this.The Allround Guy can solve this problem very well.It is a kind of blade with excellent Versatility.It can cut more than 90% of conventional granite varieties in one market and effectively avoid the problem of frequent replacing blades,is suitable for professional processing of various granite stones to suit customers different needs.
In addition, there are three different slots designed for Allround Guy to meet the different needs.The blades with key and W shape segments can further enhance the sharpness and capacity of heat dissipation and chip removal.Allround Guy shows its Versatility in different aspects and attracted a large number of customers'attention and support.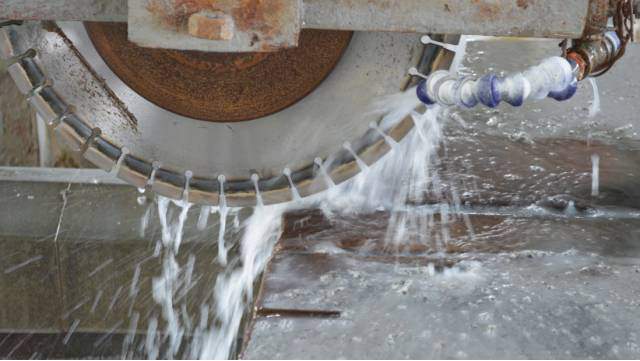 One of our Turkey customers, Mr
Akyol
has been engaged in granite slabs business for more than ten years,specializing in processing the various types of granite plates.He came to us because there are some problems happening in cutting stones but after using our saw blades he was very pleasantly surprised.He thought that if one can cut all granite stones, it will avoid the trouble of changing the saw blade.After a rough calculation, there are more than 10 kinds of granite stones he processed in total.As business is getting better and better, the granite saw blades previously purchased from stone accessories store can no longer meet the increasing demand for orders.The granite blade he used in the past is single-purpose and did not cut with a wide range.He wanted to have a granite blade that can handle all granite slabs and minimize the cost.The best thing for him is to have a saw blade that works well and saves money.Mr
Akyol
said that it was troublesome to change the saw blade often before,he doesn't have this trouble after cooperating with Hubei YINTIAN.Our Allround Guy is a superior,versatile and cost-effective granite blade that fully meet the customers' wide-ranged demands.So it is most popular among our customers.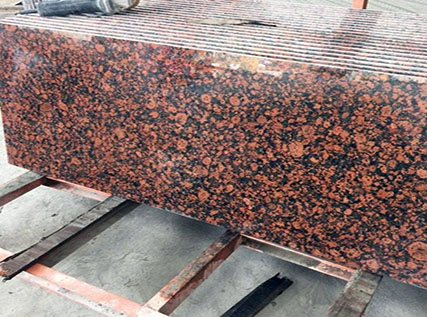 Allround Guy cut Tan Brown
Hubei YINTIAN specializes in producing high-quality Diamond disc for granite, solving cutting problems and saving processing costs to the greatest extent for customers. Allround Guy Diamond Granite Saw Blade is your good helper for cutting all kinds of granite stone.We are looking forward to cooperating with you.

Eco.Guy Series

ITEM
DIA.MM
PICTURE
TYPE
SPEC.MM
HOLES/SLOT
SERIES
CODE
1


φ350

14''

Silent

(34*3.4*15)

*(2.4*30T*60)

None Hole
U Slot

Allround
King

2


φ400

16''

Normal
Silent

(40*3.6/3.8*20)

*(2.8*28T*50*)

None Hole
U Slot

Allround
King

3


φ400

16''

Silent

(40*3.9*15)

*(2.8*32T*60)

None Hole
U Slot

Allround
King

4


φ450

18''

Normal
Silent

(27*4.4*15)

*(3.0*45T*90/60)

None Hole
U Slot

Allround
King

5


φ500

20''

Normal

(27*4.4*15)

*(3.0*48T*90/60)

None Hole
U Slot

Allround
King

6


φ600

24''

Normal

(27*4.8*15)

*(3.6*60T*90/60)

None Hole
U Slot

Allround
King
Granite stones are always the main material for outdoors ground and building exterior wall.A large part of the commercial centers, sidewalks, parks and other areas we see in the city are made of granite elements.It can be said that there is granite wherever there is a project.Granite is popular with its complete functionality and harmonious beauty of comfort.with the development of the decorative material market,our demands for granite stone is increasing,which means the granite processing tool plays a increasing important role as well.Only by continuously developing granite blades with excellent performance can we meet the needs of customers.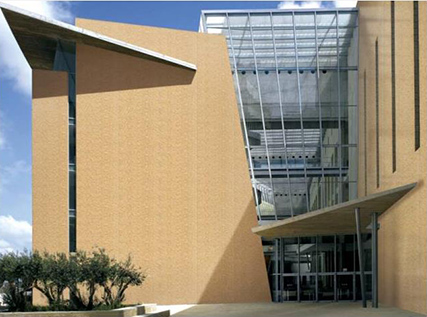 In the stone processing market, there is a common phenomenon of price and quality are imbalance.The sharp blades are not durable,or the durable are not sharp enough or even expensive.All the stone processing manufacturers would like to ask a question,how much is a piece of the cutting blade for granite?This may be a major concern.Of course,all the stone cutters must concern about the cost when cutting stone.However there is no doubt that the sharp and wear-resistant blade must be expensive to some extent.But for cheap blades, sharpness and wear resistance are often less than satisfactory.Therefore,more and more customers are considering a question is there a granite blade that both sharp and cost-effective?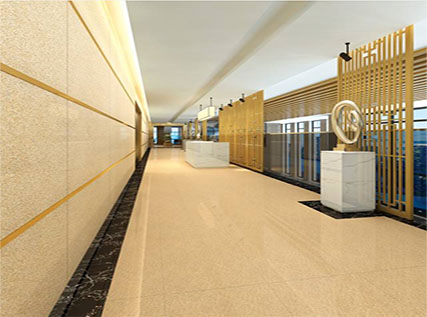 For those ordinary granite varieties, Hubei YINTIAN Eco.Guy is the excellent granite blade that is both sharp and cost-effective.
In order to meet the demand of market,Hubei YINTIAN specially developed and produced a practical granite blade Eco.Guy.It is an affordable and cost-effective granite blade that is popular among dealer groups, stone tool stores and hardware accessories stores when cutting ordinary granite stone.And it is also the preferred choice for mining areas.When cutting 2000 meters granite slabs,the Eco.Guy only costs your 80% of expense compared to other similar blades for the same working life and cutting effects.All thanks to the excellent materials and advanced production technology.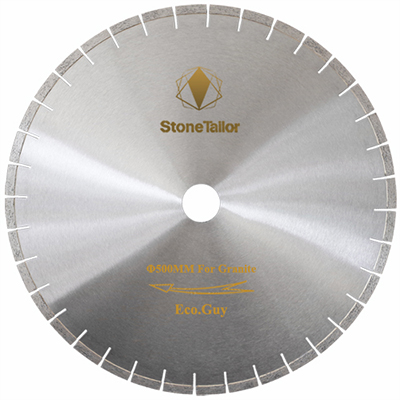 Our original intention is to produce a blade that can cut conventional granites fast and fine at a lower price.Besides the affordable price,our Eco.Guy diamond saw blade for granite can also ensure high-sharp sawing results.It cut oridinary granite boards with absolute advantage of no chipping tail, scar or broken corner,collapse.More importantly, the cutting structure is very simple and cutting effects is smooth and neat.For example,when cutting a 2cm model bluestone, the cutting range can reach more than 160 square meters,the number of cutting squares is large.From the white low-hardness to black medium-hardness granites,Eco.Guy Diamond disc for granite can cut out flat and smooth cutting lines,and its stable cutting output fully meet the expectations of customers.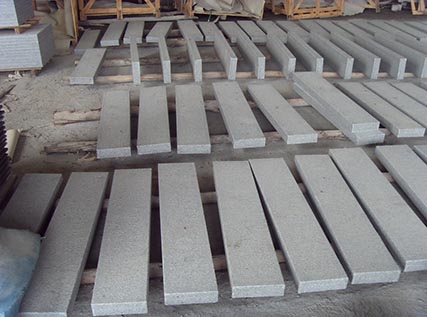 "Eco.Guy is a great tool for our factory!"Our Indian dealer has always been praising Eco.Guy Blade.He is the head of the mining area,the main stones in his factory is granite stone ,which contains a lot of sand and quartz.He said the processing is difficult and there are strict requirements for segments when cutting.Because the bad one will lead to collapse, corner ,tail, and scars.But the situation is that it's impossible to choose top-quality saw blade to cut so many stones.In this case,he looked for a affordable and of good quality blade."we tried many kinds of practical granite blades to cut our stone,but none of them can met our basic requirements.Most of them produced unsatisfactory effects with marks,breaks or collapse and costs a lot.We knew Hubei YINTIAN Eco.Guy from one of our friends.On his recommendation, we placed a trial order,and the results were amazing and the cutting effect was exactly as described on the website.Cheap but Fast&Fine cutting conventional granite species are just what we are wanted.You really took our needs into consideration!"
For Eco.Guy granite saw blade, we strictly control every process from raw material quality to production process monitoring, from hardness to strength testing, from internal stress analysis to packaging and shipping.Whenever,we always put quality first,and then try our best to achieve a balance between quality and price.According to the cutting needs of the market and customers and our "stone selection" principle, we have fundamentally reduced the cost and naturally have won praise and support from many customers.
The positioning of Hubei YINTIAN Eco.Guy is high cost performance.The cutting effect is stable and sharp, and the price remains in the cheap range.The continuous orders from our customers are the best proof.we will continue to produce more competitve granite blades to bring more convenience and benefit to customers.

Tough Guy Series

ITEM
DIA.MM
PICTURE
TYPE
SPEC.MM
HOLES/SLOT
SERIES
CODE
1


φ350

14''

Normal
Silent

(40*3.3*15)

*(2.4*24T*50)

None Hole
U Slot

Tough
Guy

2


φ400

16''

Normal
Silent

(40*3.6*15)

*(2.8*28T*50)

None Hole
U Slot

Tough
Guy

3


φ400

16''

Normal
Silent

(40*3.6*15.2W)

*(2.8*28T*50)

None Hole
U Slot

Tough
Guy

4


φ500

20''

Normal
Silent

(40*4.3*15)

*(3.0*30T*50)

None Hole
U Slot

Tough
Guy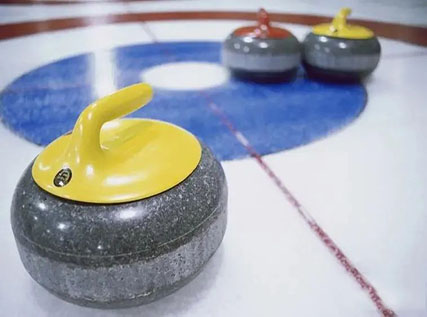 At the winter Olympic Games,a variety of thrilling and fascinating sports attract the attention of of the audience.Among them,curling sports is known as the
"
chess on the ice
"
, and has gradually been loved and paid attention by numerous spectators because of its fun and entertainment.At the same time, because curling is made of hard granite without mica, it has also attracted the attention of many stone cutters.As the hardest material in the world, granite is widely used in various fields because of ultra hardness, excellent wear resistance, and easy maintenance.For the purpose of use,we need to process these granite stones.As a common processing method, stone cutting deeply affect all the aspects of stone use.What kind of granite saw blade do you prefer to cut this hard granite species?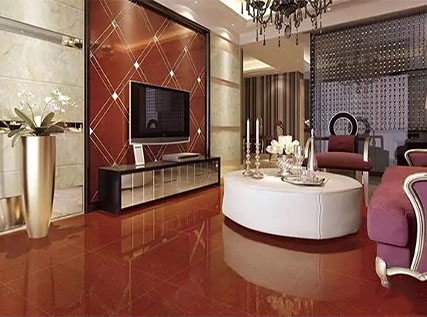 The blade consists of two parts,blank saw and segments.Segment is main component for cutting stone, and its quality determine the quality of whole blade and cutting effects.When cutting ultra hard granite stones,the dull segments not only easily bend the granite slabs but also produce side effects such as spark,rough edges and burrs.What
'
s worse,they may provide breaking,chipping and falling out segments during the cutting process.These effects will substantially reduce performance and productivity of granite blades.This is a common phenomenon in stone cutting and deeply troubles many stone cutters.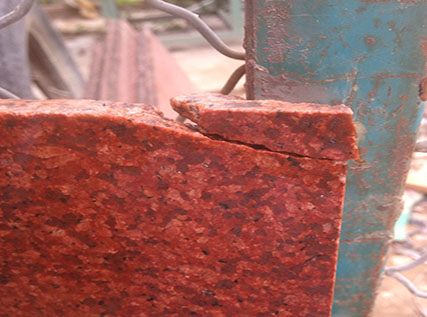 One of our
Indian
customers MR.Mahmoud
was
beat
en
by a kind of hard granite species Imperial Red
in the past
.
It is a very hard granite and not easy to process.
Obviously,the
common quality
granite blade
doesn
'
t
cut it well.Mr.Mahmoud tried many kinds of granite blades but the results were unsatisfactory
yet
.
The main reason is the saw blade is not sharp enough and can
'
t move smoothly and then bring out a terrible sawing effect at this hardness.what
'
s more,the bad one will cause burrs and chipping and collapse.when the granite blade
'
s damaged,we need to spend extra energy and time to replace or repair it.All this factors will greatly increase cost,and affect working efficiency and progress.
After cooperating with YINTIAN via the Internet, his situation has completely changed.Since he chose our Hubei YINTIAN Tough Guy Granite saw blade to cut granite slabs in his factory,the cutting outcomes like breaking ,chipping had never happened again.He totally was surprised by Tough Guy
'
s desired effect for the ultra-hard granite species and felt happy to do business with us.He said"Tough Guy is the ideal tool for super hard granite stones."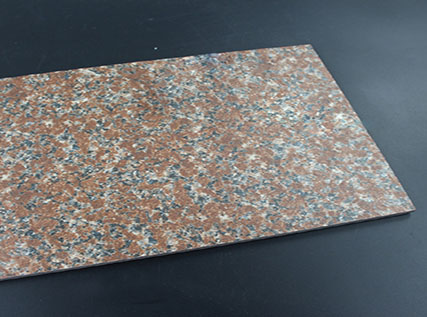 Just as our customer said,Tough Guy is a premium granite cutting blade tailored for super hard granite.Its premium blades are made of high-density diamond crystals and wear-resistant metal bond. Exclusive high-quality formula provides ultimate blade sharpness for hard granite cutting. We put sharpness first in our development, which is more than 20% sharper than ordinary blades. It has obvious advantages for cutting granite slabs with a Mohs hardness of 6.0-7.0.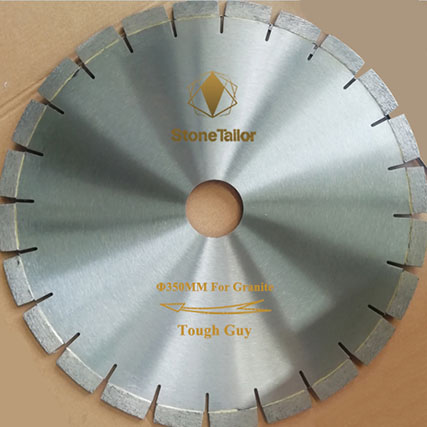 Except for the sharpness,Tough Guy Diamond saw blade for Granite also will provide neat and straight cutting lines as well as perfect sawing effects.For some granite blades,they
'
re not difficult to cut out a sharp cutting effect at the beginning but hard to sustain consistent results.Hubei YINTIAN Tough Guy with good balance and fast feeding speed,it can cut granites fast,precisely and smoothly from beginning to end.It will bring you a stable and excellent cutting effects and say No to chipping and breaking.
In addition.Our YINTIAN Diamond disc for granite Tough Guy is more competitive in price compared with counterpart granite blades.In the same situation,it will give you more cutting square and high efficiency.The excellent performance is attributed to super hardness segments,high strength saw blank and welding.Under this circumstance,it will reduce the power and industrial consumption,minimize the waste and increase the working efficiency greatly.On the basis of original shape, YINTIAN Diamond Tools has also developed a W-shape Segment, which improves its sharpness and capability of mud removal and heat dissipation to a greater extent, making it easier and smoother to operate.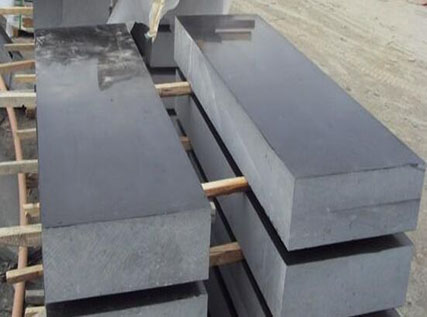 If you're worried about there is no good saw blade to cut your granite stones,Hubei YINTIAN will provide you with super sharp, high cost-effective granite saw blades.Tough Guy is a traditional and classic granite saw blade that we have inherited our 19 years of experience in saw blade formulation and continued through continuous technological innovation and product iteration. It will meet your cutting needs for super hard granite and give you satisfactory cutting effects. We may not be the best, but we must be the best for you!

Sharp King Series

ITEM
DIA.MM
PICTURE
TYPE
SPEC.MM
HOLES/SLOT
SERIES
CODE
1


φ350

14''

Normal
Silent

(40*3.3*15)

*(2.4*24T*50)

None Hole
U Slot

Sharp
King

2


φ350

14''

Normal
Silent

(40*3.3*15.2)

*(2.4*24T*50)

None Hole
K Slot

Sharp
King

3


φ350

14''

Normal
Silent

(40*3.3*15.2)

*(2.4*24T*50)

None Hole
K Slot

Sharp
King

05

W
ith the development of society, people have higher and higher requirements for the home environment they live in, and they also attach significant importance to their decoration.we have to say that every link of decoration is so important to us. As one of the most widely used stone materials, granite plays an important role in it.Therefore what kind of cutting blade do you use to cut hard granite species? Are you satisfied with your for cutting stone tools?What kind of saw blades do your customers prefer to order?You may have encountered some of the above problems.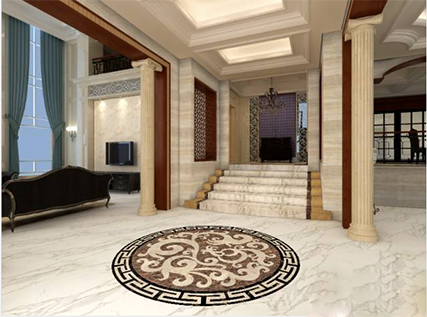 As the saying goes,a beard well lathered is half shaved.We need to make the full use of our granite cutting tools and do the best job.In order to work efficiently,the stone cutters need to be well prepared and choose the right high-performance granite blade.
Obviously,our stone processors must have taken many detours,and some of them are still worrying about how to get a good granite saw blade.We all know the sharpness of cutting tool is a major criterion for measuring quality.A part of poor quality granite blades didn
'
t work well due to insufficient sharpness and poor production process.They can
'
t be guaranteed quality,especially for the quality of blade segments.The segment of blade is very important to the whole blade.The poor blade segments can cause quality problems of
chipping, scar or broken corner
,
collapse
and so on.In this case,it will greatly reduce the performance and lead to an unpleasant experience for customers.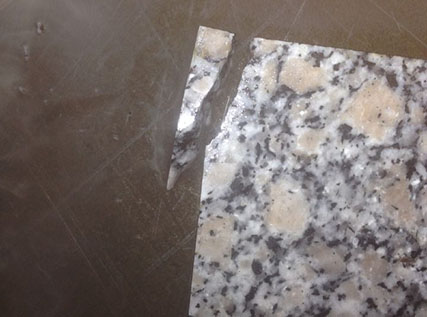 Which one is the sharp and good quality blade?With so many kinds of products,you can be confused as to which one is right for you.If you wanna cut medium to super hard granite species,the Hubei YINTIAN Sharp King
Granite Blade is the one you can
'
t miss.It will give you a new feeling in terms of quality,price and service,making you feel worry-free and satisfied.For different specific markets, we have developed specific Sharp King to meet the needs of each market.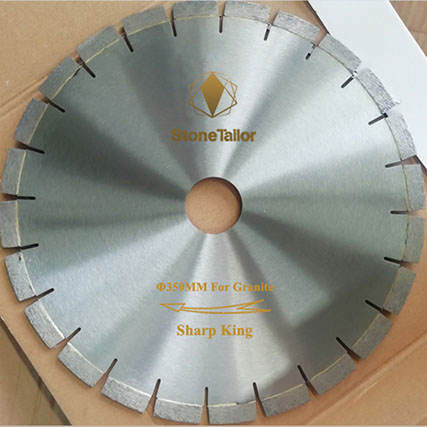 The Sharp King,as the name shows,has a high sharpness.It cuts various kinds of granite stones,especially suitable for fast,stable and precise cutting of medium to super hard granites.with ultra-sharp cutting performance achieves the smooth result
of no
corner
s
,tail,scar
s,
collapse
.For stones with high hardness and difficult cutting,the cutting effect is flat, smooth,and
cutting line
is neat.The sharp and stable cutting outcome from beginning to end ensure high yields and high square numbers.
Using premium formula, we produce high-quality and delicate segments.During the cutting process,it will keep good shape,reducing drags and ensuring the granite slabs flat.Especially designed W segments further enhance the sharpness of the blade and chip removal and heat dissipation capacity as well as preventing the blade from overheating.At the same time,the blank blade is heat-resistant, low-temperature resistant and has good toughness.A good fit between blank blade and segments will make our overall blade an excellent blade that will make you feel easy and fast,safe to cut harder granites.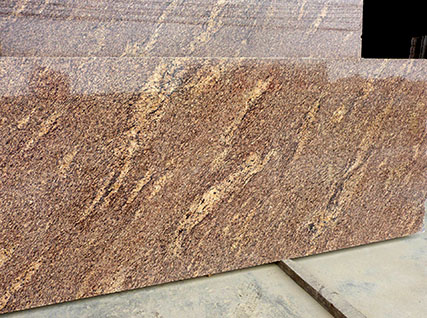 As we said above,The Sharp King granite blade will give you a favorable price.With good sharpness,it is also high cost-effective.That
'
s because it has a relative long working lifespan.Most of our customers say it has a very good working life, and will consume less time and electricity when cutting. In general, The Sharp King Diamond disc for Granite is very sharp,fast and cost effective blade for cutting,which can greatly improve the cutting efficiency and reduce costs, and allow you to experience the high cost-effective products.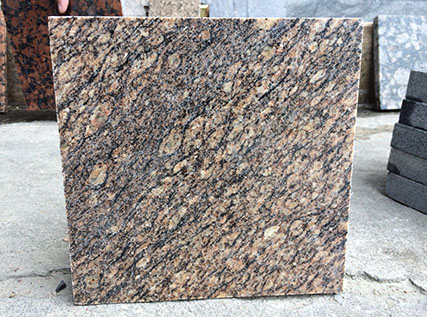 One of our
Brazilian
distributor, Mr.
Marinho
is
full of praise for Sharp King
Cutting
blade
.He said
"
After we use the Sharp King Blades,we have totally said goodbye to problems of low production efficiency and unstable product quality.The praises and positive feedback from our customers have never been higher than they are now, and sales have been steadily rising.
"
Almost all of our users want a good cutting results without breaking,chipping and tails,but firstly it has to be a sharp granite blade.There are many products on the market saying they are very sharp but it turns out that so-called sharp blade will often make the chipping and
collapse
s happened when cutting hard stones.
YINTIAN Sharp King Diamond Tools still has a fast feeding speed and high cutting efficiency
When cutting the hard stone like
GIALLO CALIFORLIA
.The smooth and flat performance makes him very happy.And he added that The Sharp King not only promoted his sales but also improved customer satisfaction.It is a bargain to deal with YINTIAN.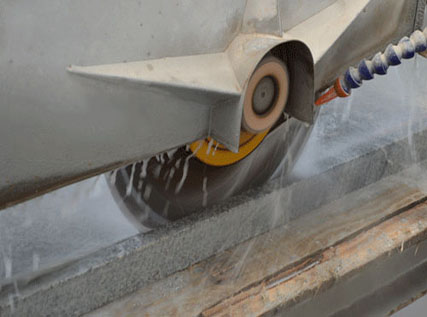 The Sharp King Diamond saw blade for granite is a kind of sharp and cost-effective tool.Our
first-class
products and
timely
service
have won praise from foreign customers
.Hubei YINTIAN
is a manufacturer that pays attention to customer needs.We are oriented to meet customer needs. This not only obtains customer satisfaction, but also continuously improves ourselves.
Sharp Prince Series

ITEM
DIA.MM
PICTURE
TYPE
SPEC.MM
HOLES/SLOT
SERIES
CODE
1


φ350

14''

Normal
Silent

(40*3.3*15)

*(2.4*24T*50)

None Hole
U Slot

Sharp
Prince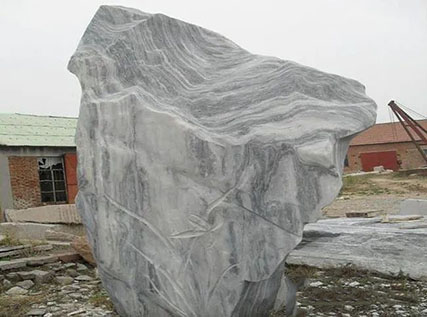 Sesame White
is the most well-known granite variety in the world and its annual export volume and domestic sales volume are extremely large.It can be used as a material for various architectural and garden stone materials such as slabs, floor covering,countertop,carving,engineering exterior wall panel,interior wall panel, floor,square engineering board, environmental decorative roadside stone, etc.It is one of the most widely used granite.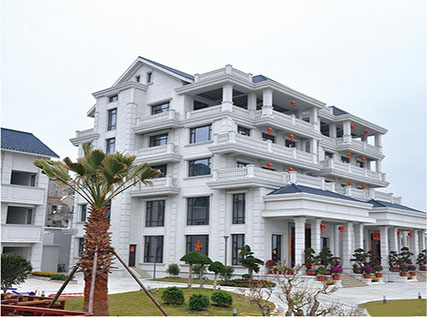 In order to cut granite stones quickly,s
ome of the stone cutters
prefer
ultra-sharpness blade
to cut
in a hurry
.
They find that the processing cost is very high.As a normal
hardness granite, the super hard granite cut sesame white is overkill.The sharpness is a bit too high, and doesn't seem to have much use.
Therefore, how to choose the right tool to cut this ordinary granite variety? I think compatibility and cost-effectiveness must be priority.
T
aking into account the cost and performance, Hubei YINTIAN specially developed the "Sharp Prince" granite saw blade, which is characterized by cost-effective and high-performance, and can cut normal granite varieties at a favorable price.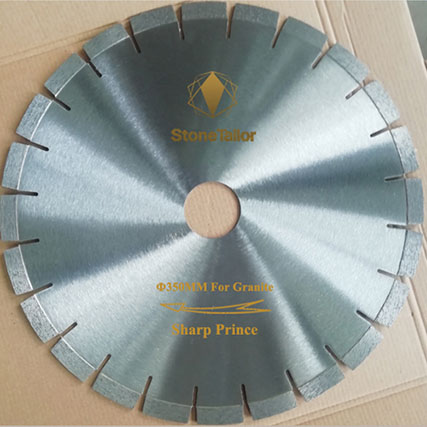 Sharp Prince is ultra-sharp when cutting medium-hard or softer normal granite slabs such as
sesame white and gray granite.The outstanding advantages are fast,sharp and stable cutting results.When cutting some ordinary granite slabs with high deposition or high quartz content,verticality or flatness error is small and cutting gap is small as well.The fast feeding speed and stable cutting process can ensure a high performance without any damaged parts,and the cutting line is straight and neat and without broken corners,scratches and gaps.With absolute advantage, the cutting area can reach 200 meters.What's more,it will give you a simple and clean sawing effect.Sharp Prince shows a strong advantage of sharpness, and the cutting effect is very ideal and stable for normal-hard granite stones.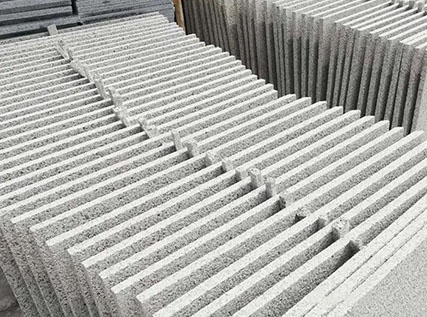 Compared with
common granite cutting blades in the market,the Sharp Prince is more advantageous and competitive in price.Hubei YINTIAN Diamond Tools adopts a exclusive formula that guarantee a premium and compact blade segments,which promotes the feeding speed and reduces material removal and cutting force.As a result,your cutting speed will be accelerated greatly and processing efficiency will increase as well.In this way,the working life and wear resistance of blade will be extended and the granite blade will make full of its high performance during the cutting process.Of course, for this kind of worry-saving product, you definitely don't need to spend so much time and money.Sharp Prince cutting blade for granite is a good combination between favorable price and high performance. It suitable for needs of customer to conventional granite species and has won lot of trust and support of our customers.
Mr. Francisco, our supplier in Mexico, has done business with Hubei YINTAIN for several years. Every time he places a new order for us, he will highly praise the sharp Prince series blades.He said it
'
s not a easy thing to find such economic and high performance granite saw blade in the market.For regular cutting blades,the sharpness may be lacking when cheap,so they turn to the next manufacturer.Because ordinary stone makes up the majority of their processing material,Mr.Francisco prefers to choose relative more competitive cutting blade.But the previous products were not satisfactory and fit, and he was disappointed with them.After getting acquainted with Hubei YINTIAN,he is the regular customer of Our Sharp Prince Diamond saw blade.Mr.Francisco added that this kind of highly favorable Diamond Disc for Granite have greatly increased his sales.To be honest, after many disappointments, he had no confidence in the quality of the relatively cost effective saw blades, but now he is completely satisfied with Prince Sharp Series Granite Blades. Hubei YINTIAN Sharp Prince Granite Cutting Blades are definitely the products what he wants.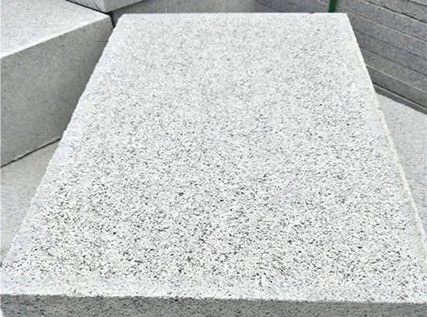 Hubei YINTIAN will design the specific formulas according to the different stones.After nearly 20 years accumulation,our formula is suitable for most of granite species.The Sharp Prince is specially designed for regular hardness granite species,which selling well in the international market and has won praises at home and abroad.For ordinary granite species,Sharp Prince is your best choice.we will continue to provide you with cost&time and labor-saving products.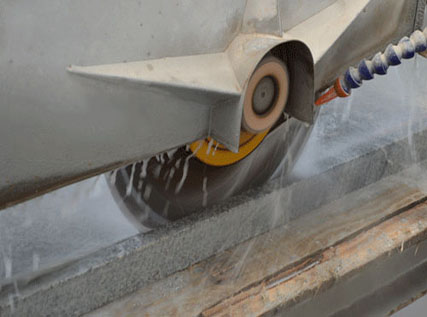 Durable King Series

ITEM
DIA.MM
PICTURE
TYPE
SPEC.MM
HOLES/SLOT
SERIES
CODE
1


φ250

10''

Normal
Silent

(40*3.3*12)

*(2.2*17T*50)

None Hole
U Slot

Durable

King

Diamond cutting blade is kind of cutting tools and widely used for processing hard and brittle material such as granite,marble,concrete,ceramics etc.The sharpness and durability are two main factors influence the saw blade cutting effects.In the eyes of ordinary people, saw blades made of metal materials often have the impression of being strong and wear-resistant, but in fact these so-called cutting tools are not so invincible as we think.For example,using the saw blade to cut some stones,the hard characteristics of the stone will make the saw blade lose its original impression instantly.In the daily use of the various blades,if we wanna prolong the working lifespan of blade,the durability has to be improved.As the hardest stone among them,granite's hardness is a big test for the durability of blade.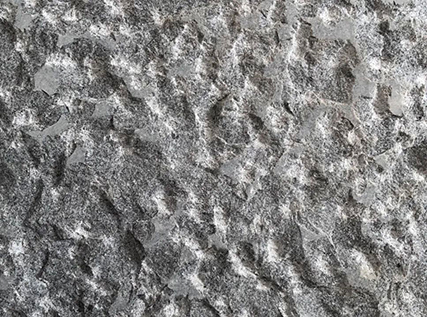 Generally speaking,the durability is related to its raw material and formula.The higher the quality of the raw materials, the more professional the formula. Of course, the higher the wear resistance of the saw blade, the longer the working lifespan.However, the disadvantages of poor wear resistance and short working lifespan have always been the main reasons for restricting its development.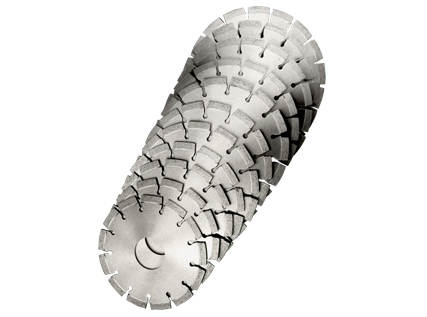 In the daily cutting process, the common problems such as poor quality of the segment and cracks between the segment and the blank saw blade are frequent factors that seriously affect the wear resistance of the saw blade.On the one hand,when the formula is not advanced,it
'
s obvious that the segment will not sharp enough to cut granite well, the segment will wear out quickly,what
'
s worse cutting efficiency is reduced.On the other hand,due to the backward production technologies,the welding outcome is not so good and there are some cracks caused between segments and blank saw.When weld line is not straight or even,it
'
s easy to cause segments to damage and produce the breaking and chipping of granite slabs.Once the similar problems occur for a long time but can
'
t be solved properly,it will inevitably lead to an increase in saw blade consumption and waste granite material.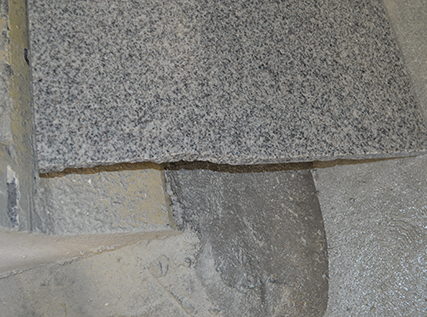 In order to overcome these disadvantages,Hubei YINTIAN adopted excellent crystal,original formula and superior welding technology to develop a Durable King Granite Saw Blade with very long working lifespan after continuous research and test.Based on the high sharpness,YINTIAN Durable King granite saw blade is excellent balance of wear-resistance and sharpness.The excellent crystal produce high-quality segments,which is the premise of very long durability and greatly prolong the lasting lifespan and make full use of the value of granite saw blades.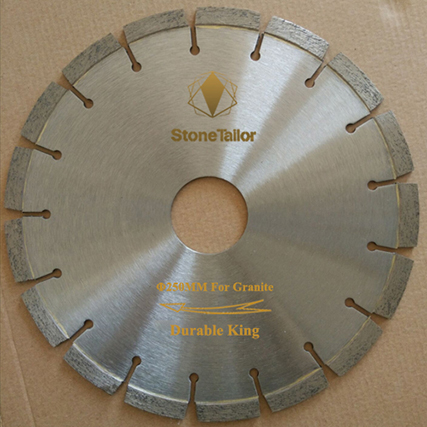 The Durable King of YINTIAN Granite Cutting Blade is very long lasting lifespan and have a ideal wear-resistance and strong continuous operation.It can be lower the production cost and enhance production efficiency and reduce the labor intensity of workers.Taking Brazil Durable King Granite saw blade as an example,it can reach 380 square meters when cutting 2cm thickness granite slabs.The working lifespan is much longer than other brand identical products
'
.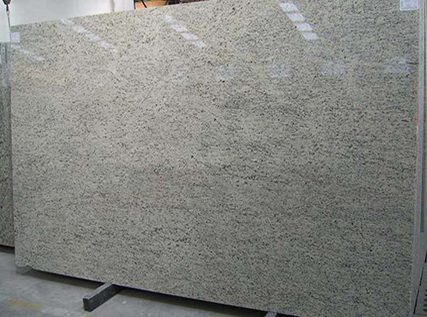 Except the very long lasting working life,Durable King
Diamond
D
isc for
Granite is suitable for the common hardness granite stones.It will cut the common hard granite species very fast,stable and wear-resistant without breaking and chipping phenomena.There is a very beautiful and smooth straight line after cutting.The feature of long lasting life with extra wear resistance and excellent cutting result,let Durable King deeply won the customers
'
trust and support and also strengthen competitiveness of Hubei YINTIAN and attract more and more customers.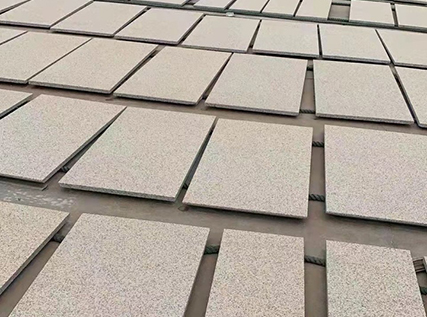 India is a major producer of natural stones,among the exported stones, granite slabs is the first.Mr. MOHA is one of the owners of many stone shops and runs a large-scale stone processing factory in the suburbs of New Delhi.Recently,Mr MOHA found YINTIAN through the Internet and told to us the reason why he
'
s so eager to find a manufacturer of cutting blade.He said because cutting effect of previous granites are not so stable and wear-resistant,which seriously affected the delivery time of the factory to customers and further impacted the credit.This time,they hope to find a manufacturer that has high cost effective and stable effect products and can guarantee the long-term stable and sufficient supply.After getting this information,Hubei YINTIAN recommended Durable King Granite Saw Blade to him.This is granite blade with long last lifespan and wear resistant,the longest lifespan can reach 500 meters.Mr.
MOHA
felt satisfied with Durable King after several time trial order.He said that it is just what he wants and it totally solved the problems he faced and then there is no need to change the blade frequently any more.And Durable King greatly increase their working efficiently.Now Mr.
MOHA
is our regular customer.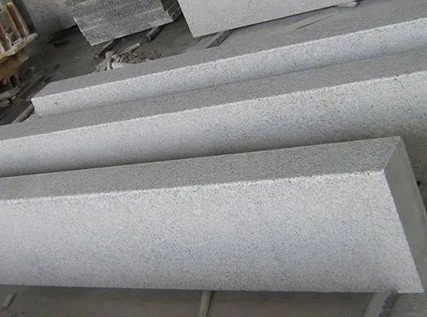 The segments of Hubei YINTIAN stone cutting blade has been optimized and updated for many times in formula and process.we has been committed to technology research and development and improvement, and maintains the leading position in product formula and technology.Taking processing efficiency into account,Hubei YINTIAN Diamond Tools specially developed Durable King Granite Granite Cutting Blade.It has absolutely advantages of working lifespan and ideal cutting effects for common hardness granite stones. It is your dream cutting tools for common hard granite species.
Granite is a kind of stone harder than sandstone,limestone,marble etc,and is also brittle.Therefore,it's not an easy thing to process granite.Granite cutting blades are inevitably subjected to high-intensity friction during cutting.Naturally,Granite saw blades must be wear-resistant and durable.However,the stone processors find that their granite blades wear out quickly.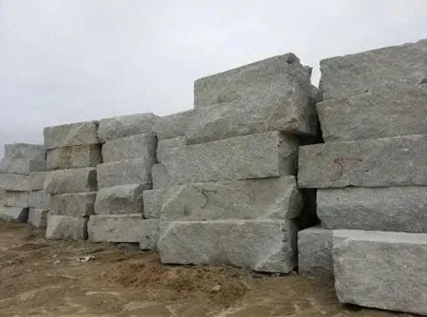 The main factors that determine the durability and working lifespan of granite saw blade are diamond's quality and the holding force of the segments to the diamond.In order to improve wear resistance and extend working lifespan,the segment must be tough enough itself.Otherwise,the whole cutting blade may be not durable.The more diamonds in the segments,the tougher segment and the longer lasting lifespan.If the holding force is weak,the diamond will fall off during the cutting process,and of course the working lifespan will be shortened,and vice versa.
The life of the saw blade is limited.It's very significant to choose a suitable granite saw blade for improving product quality,shortening processing cycle,reducing the processing cost.Stone processors always have been thinking about how to choose suitable and effective cutting blade to cut granite stone.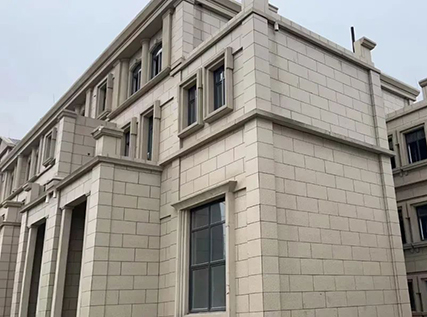 Hubei YINTIAN always has been committed to solving various stone cutting problems we face.Under the long-term research and exploration of the professional engineers, we have developed an exclusive formula and selected high-quality diamond raw material to produce Durable Guy Granite Saw Blade.It is a Granite Saw Blade with longer lifespan and high wear resistance,suitable for common hard granite species.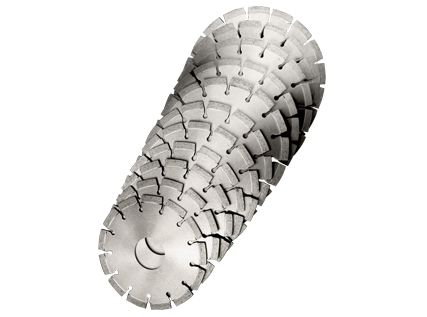 Durable Guy Diamond Saw Blade for Granite has a very high strength and durable segments,its high wear resistance is next to Durable King's.It will show you excellent cutting effect,significantly increase utilization of saw blade and lower production cost and maintenance consumption,improve production efficiency and safety of operation and reduce the labor intensity of workers.Durable Guy solves the problem of poor wear resistance of granite saw blades in the market,has been consistently recognized by customers and sold well at home and abroad.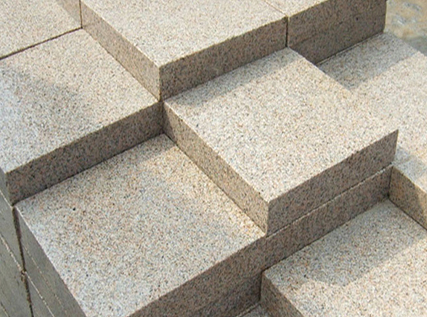 In addition,YINTIAN Durable Guy Diamond Tools is specially designed for common hardness granite stones.It can cut medium hard stone in a straight line.The sawing effect of stone is stable and the performance is excellent without any chipping and breaking.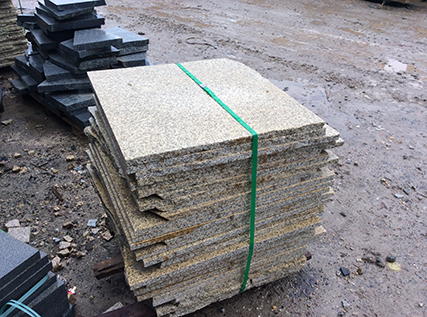 Normal Breaking
Compared with similar granite saw blades,Durable Guy is more cost-effective.Under the same condition,Durable Guy is more competitive on price and cutting more efficiently.The cutting area of Durable Guy is up to 20% larger than regular saw blades.At the same time,the operation is simpler and compatible with various cutting equipment.Due to its high performance,high cost-effectiveness,and high compatibility,Durable Guy is highly rated by customers.
Mr.Mansour,our dealer in Saudi Arabia looked for saw blade through the Internet and was deeply impressed by YINTIAN products. He told our consultant that in the past the sharpness of the blade was okay but not durable.This time,he wanted to find a granite saw blade with high wear-resistance and long lasting lifespan.After the product consultant learned about the stone processed by Mr.Mansour,we recommended the Durable Guy Granite Saw Blade to him.He said " I am going to buy 10 pieces first,if the lasting lifespan of Durable Guy can meet my expectation,I'll place a large order soon."After receiving the blades,they tested the blade immediately and the result showed that The Durable Guy was very suitable for cutting medium hard granite and was very durable.He said Durable Guy has a longer lasting lifespan and no longer needs to change the saw blade frequently,which greatly improves his processing efficiency.Most importantly,it is affordable ,which helps him save processing costs.Now,Mr.Mansour is our reliable dealer.He added that Hubei YINTIAN is a reliable manufacturer,it's very good choice to cooperate with YINTIAN for Diamond Saw Blade for Granite.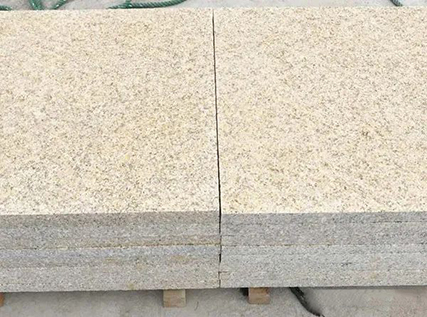 After years of experience,Hubei YINTIAN has customized formulas for various stones and developed different types of cutting blades.Among them,Durable Guy Granite Saw Blade meet the market demand for ordinary hard granite cutting with high wear resistance, longer working lifespan, high cost performance.Durable Guy Granite Saw Blade is a great tool for you to cut common granite species.